Worker's compensation benefits were shaped to provide an injured worker with the medical treatment they need to recover from a work-related injury or illness and to partially replace the wages the worker lost while they were recovering. These benefits do not include damages for pain and suffering or punitive damages (recovery for these types of damages must be pursued through a lawsuit bringing a personal injury claim in which the worker generally alleges their injury was the result of someone else's negligence).
Perhaps the most important benefit provided through the worker's compensation program is the provision for lost wages. The California worker's compensation system offers both temporary disability benefits and permanent disability benefits.
Temporary Disability Benefits
Temporary disability benefits will provide lost wages up to a certain amount for a set period to allow the employee time to recover from their illness or injury. The employee will receive these benefits until they are no longer under active medical treatment due to their injury and are able to return to work. An injured worker must miss at least three days of work due to their injury or illness in order to be eligible for disability benefits.
While the benefit is designed to replace two-thirds of a worker's salary, state law provides both a minimum and a maximum weekly payment amount. This amount will change year to year as a reflection of the statewide average wage, but the current amounts for the year 2021 are a minimum of $203.44 per week and a maximum of $1,356.31 per week. This benefit will continue to be available to an injured worker if they are able to return to work under stipulations such as reduced hours. The benefit is intended to bridge the gap between their part-time earnings and their full-time salary.
Permanent Disability Benefits
Permanent disability benefits may be provided to injured California workers who have suffered a permanent disabling injury. This program provides lost wages benefits to workers who have been deemed permanently disabled by a medical evaluator. The evaluator must find that the worker can no longer work because of their level of impairment and that their current condition will last for the foreseeable future.
Once a worker's treating physician determines that his or her medical condition is not improving and not getting worse, the worker's condition will be treated as "permanent and stationary," and the physician will write a P&S report that describes the following:
Specific medical problems such as how much the worker can move parts of their body and how much pain they are in.
Work restrictions or limits on the work that can be performed.
Whether a worker is physically able to return to their former job.
An estimate of how much the disability is caused by the worker's job as compared to other possible contributing factors.
The worker's primary treating physician will send the P&S report to a claims administration. The California worker's compensation system will rate a worker's disability based on the severity of injury, the worker's age and their compensation, and will set a compensation amount for lost wage benefits according to the worker's disability percentage up to a certain state set maximum amount. It is possible to be partially permanently disabled such that a worker is able to retain their former position on a part time basis or with restrictions, or that he or she can find different employment. Partial permanent disability payments are designed to make up for the lost wages the worker will incur as a result of the consequent change or reduction in their employment and wages.
If a worker has a permanent partial disability, he or she is eligible to receive the total amount of their permanent disability benefit spread over a predetermined number of weeks. If a worker has a permanent total disability, the worker will be eligible to receive lost wages in the form of permanent disability payments for the rest of his or her life. If a worker was receiving temporary disability benefits and has later been deemed permanently disabled, they should begin receiving permanent disability benefit payments within 14 days of their final temporary disability payment.
California employers are required to maintain worker's compensation insurance or to have an approved self-insurance plan. While worker's compensation benefits are designed to aid employees, they are generally provided through private insurance companies who are aiming to protect their bottom line. Because of this, claims administrators will often contest the amount of the benefit claimed by the employee. Therefore, injured workers can protect their interests and ensure they receive the full benefits to which they are entitled by getting help from an experienced workers' compensation attorney.
If you were injured at work, you may have a right to compensation. Contact Kneisler & Schondel today at (707) 542-5132 or fill out our online contact form.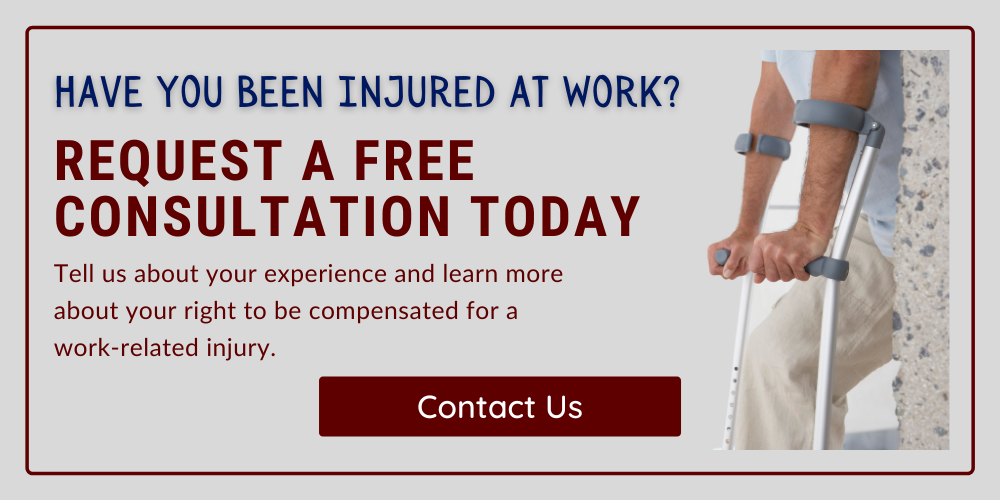 This article is for educational purposes only – to provide you general information, not to provide specific legal advice. Use of this post does not create an attorney client relationship and information contained herein should not be used as a substitute for competent legal advice from a licensed attorney in your state.